---
A Live Painting & Dinner!
Here's the painting that was done at this most recent fundraiser….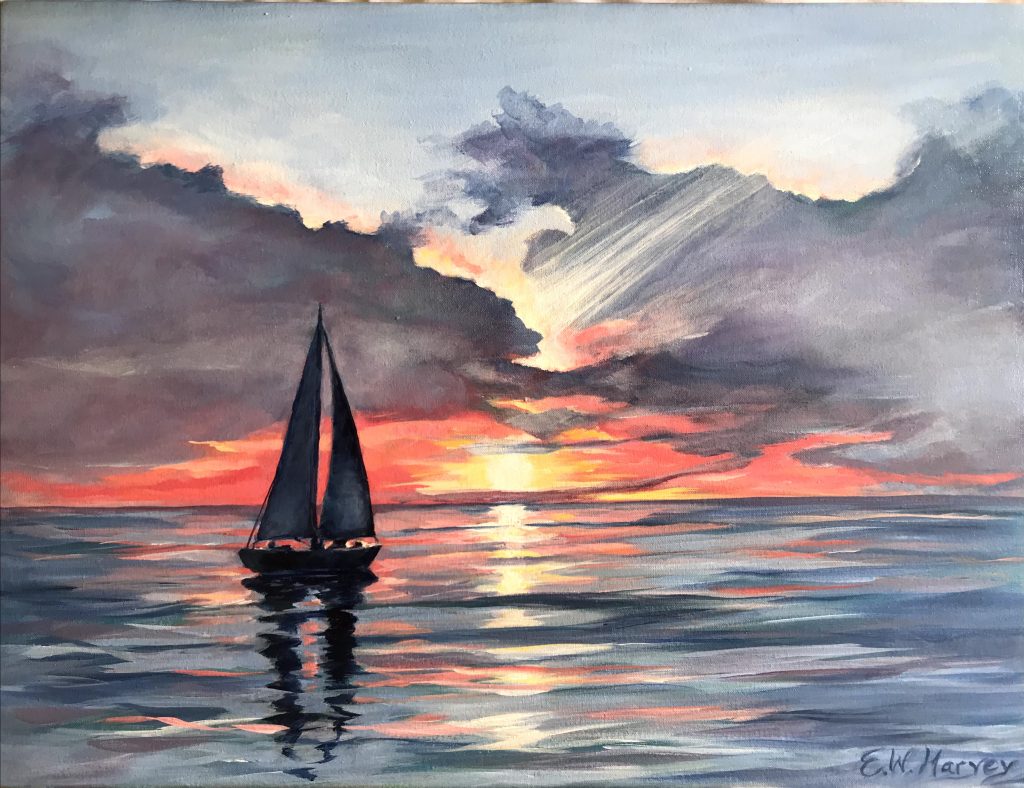 Come sail away to An Evening of Jazz and Painting and a four course dinner at The Southern Pecan to raise money for the children of Brookstone School! This is the ultimate date night!
Wednesday, April 28, at 7:00 pm
Ethan Uslan, a local jazz pianist, who has performed on NPR–as well as in Paris, London, and Amsterdam–will entertain us with classic jazz piano! On a large canvas Beth will be painting a sailboat on the Gulf of Mexico, similar to the one below. (Painting done on April 28th is above! It was bid up to $500 and then given to Brookstone.)
What's included? A marvelous Gulf Coast dinner: appetizer, salad, entree, and dessert–plus 2 glasses of wine! The tip and tax is also covered. There will be a silent auction for the painting as it is created! And you will have the opportunity to meet some of the leaders of Brookstone. Dress is not formal–it's business casual or slightly dressy, if you'd like.
The date and time: Wednesday, April 28th, 7:00 pm.
The cost: $110/person–including tax and tip! Only 24 seats available, so reserve yours soon.
Reserve your seat by emailing Beth–include the names of all attending, your address, phone number, and preferred method of payment: elisabethwharvey@gmail.com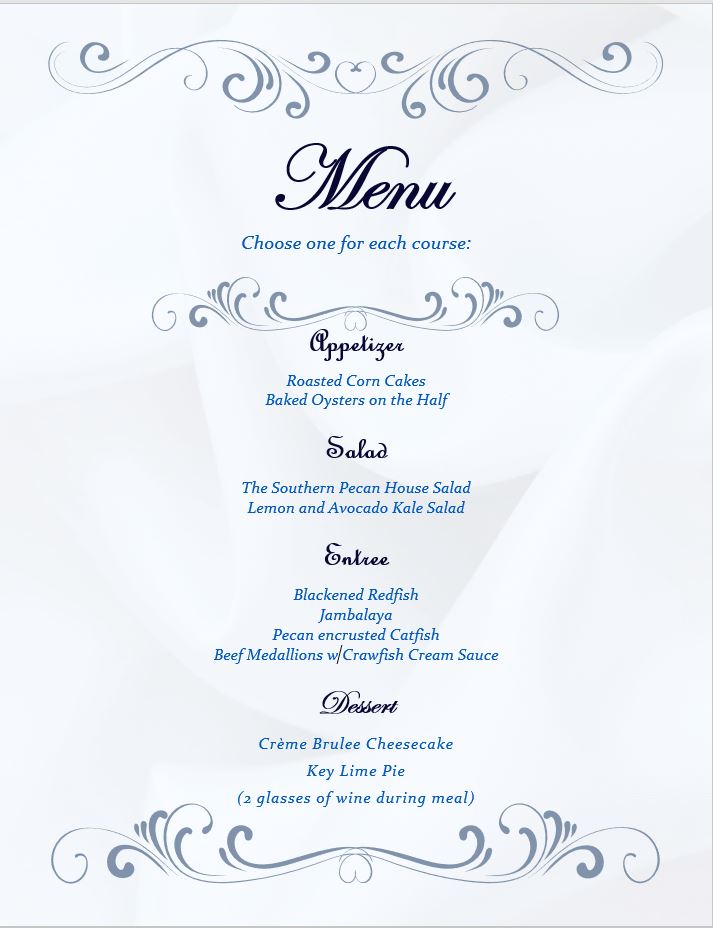 ---
ALSO ~ If you cannot make this one, but would like to be notified of our next "Painting Event," please Send your information to Beth here—> elisabethwharvey@gmail.com
---
The finished painting (mostly) done at "Escape to the Riviera" (an earlier Sip & Watch a Painting event):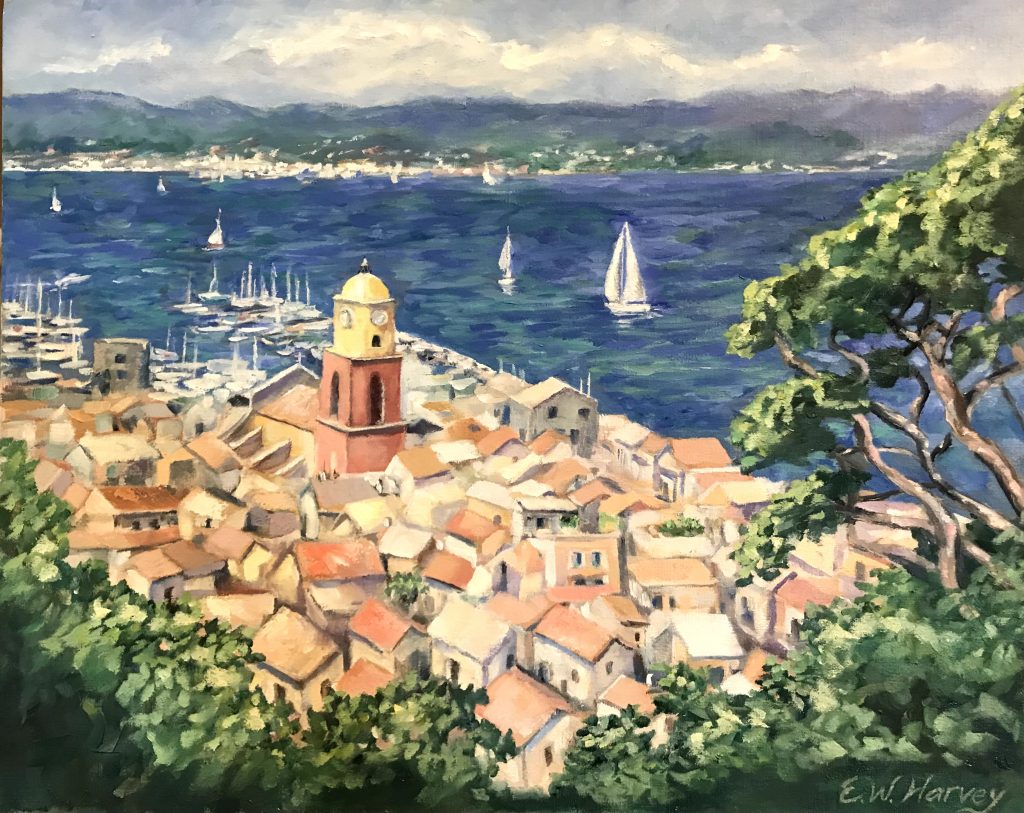 ---
A little bit about the artist:
E. W. Harvey (Beth) is an artist with a passion for painting portraits, especially of children, and also the sea–anything with water in it. She has been painting with oils for over 40 years—with the exception of several years in the middle, when she was homeschooling three sons! When the youngest moved out of the house, he set up a large room as a studio and begged his mom to get the paints out again! To warm up and see if I still had any painting ability after about 15 years, she copied this classic by Impressionist, Alfred Sisley: The Seine At Bougival. The first picture is the original and the second one is the copy.
---
Would you like to order prints or other products, such as a poster of Zebra Party? Click below:
---