---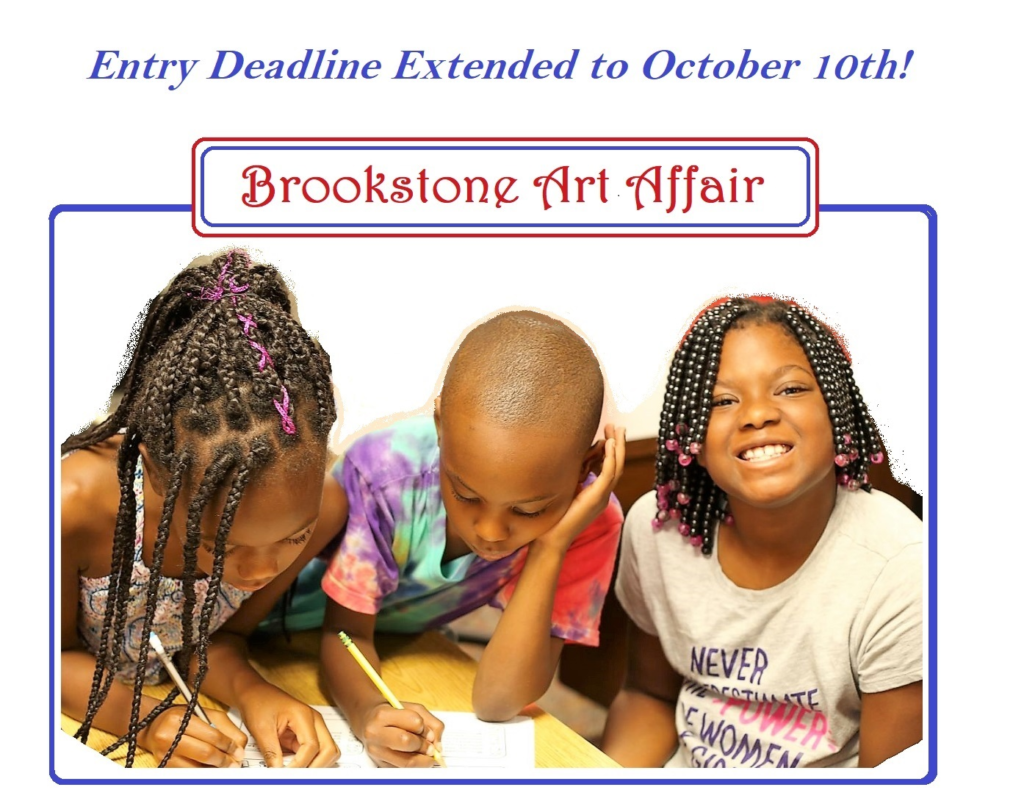 Art Show and Auction ~ For the Children!
People's Choice Awards:
First Place – $300 Second Place – $150 Third Place – $75
The artist keeps 50% of selling price; then all other proceeds will go to help Brookstone School in uptown Charlotte provide an excellent K-8 education for under-served students. Brookstone's mission, to spread the love of Christ to children and families, provides an atmosphere that nurtures the whole child, so the students thrive, rather than just survive! So, our theme for the show is The Nurturing Environment.
CALL FOR ART
We are looking for quality artwork that shows an element of a nurturing environment. Be as creative as you wish! Think about things or situations that enable a living being or plant to thrive? This may be a drop of water, the roots of a tree, warmth of sunlight, a kind look in someone's eye–or a stack of classic books! Think of the ways in which growth is cultivated-whether it be in the life of a plant, animal, child, or the life of the young mind! And please remember that this work of art should be something appropriate for someone to buy and hang on their wall.
Juried: The competition is open to any artists residing in the Charlotte Metro; this includes all the counties surrounding Mecklenburg, including three that are in SC. About 24-30 works will be selected for the show by Joni Purk, a gallery owner and artist with experience in curating and judging art shows. Artwork will be chosen based on the creativity and skill in portraying the theme.
Deadline for Submission: October 10, 2022 (The artist will receive notification of acceptance into the show by October 15, 2022.)
Entry Fee: $35.00
Exhibition Dates: Photos of the works will be displayed on an auction website ahead of the event. The artwork will then be displayed at the Nexus Event space in Matthews, NC, and the auction will go live! Awards will be announced at a lovely reception there on the evening of November 3rd.* The three award winning artists will be notified ahead of time so that they can be present to accept the award. The artwork itself can be delivered the day of the event, or we can make other arrangements for you.
Artists–for more information and entry form: Click Here
We hope to see your entry soon!
*Earlybird DISCOUNT tickets now available for this lovely evening!
---
---
Check Out Previous Events!
---