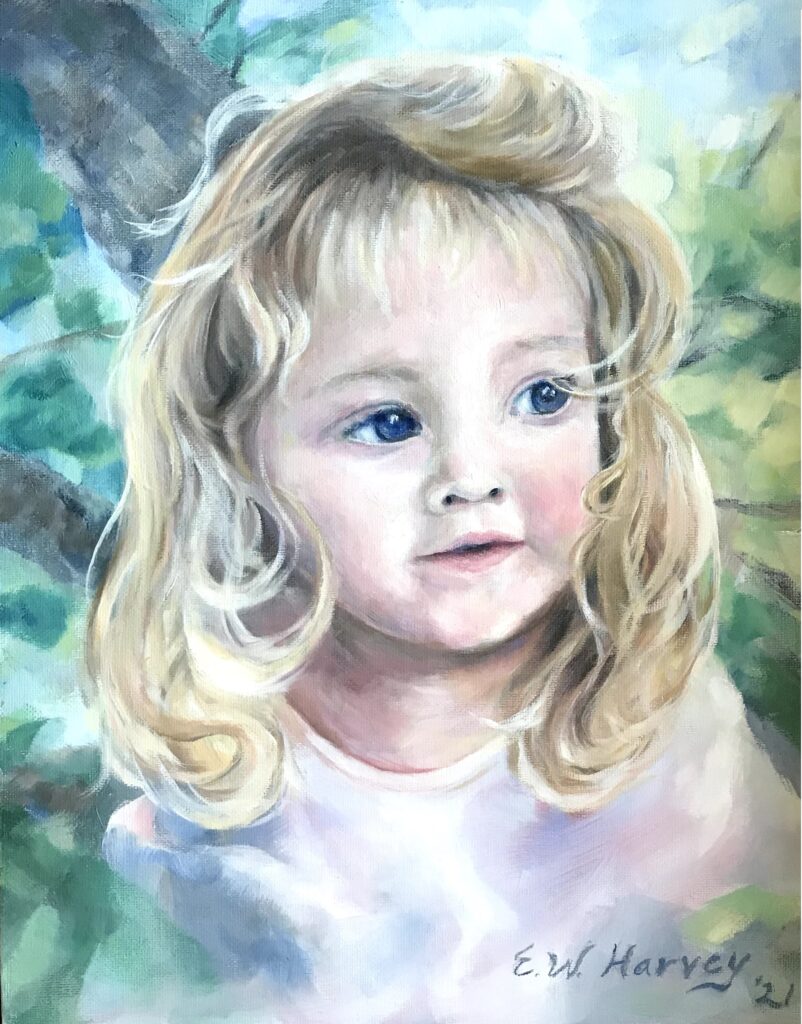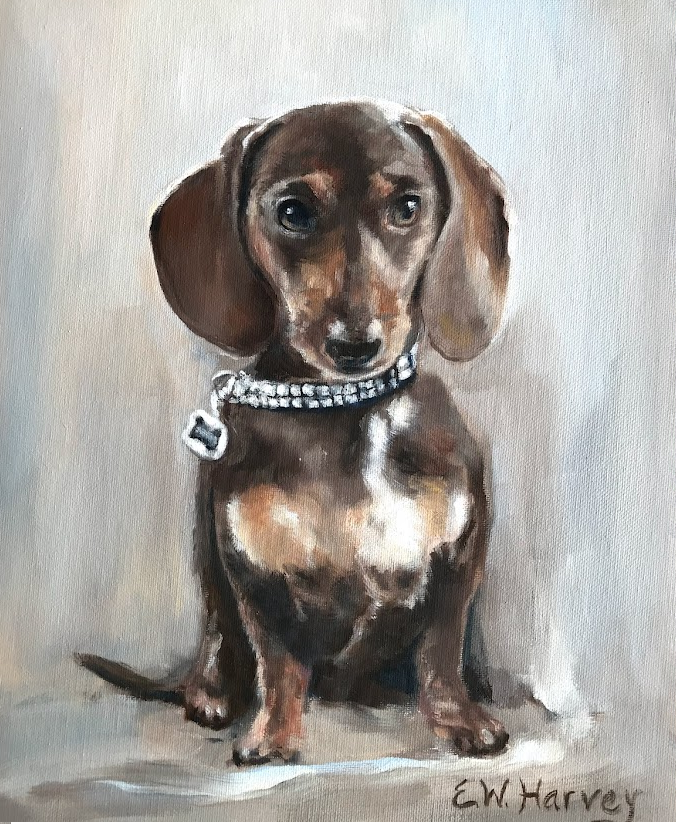 ---
---
Typical cost of a commissioned pet portrait: $400 (11×14″)
These are prices for simple portraits from a photo. For example, an oil painting from a photo like this one:
Turned into a painting like this:
I can do paintings from photographs, or from a combination of photos and real life. The cost varies depending on size and complexity. If there are other subjects, and other specifications or complications the quote may be higher. Please note–since it takes much longer to perfect the likeness of a person, human portraits are about double the above sample prices.
Send an email here for a quote: info@elisabethwharvey.com