---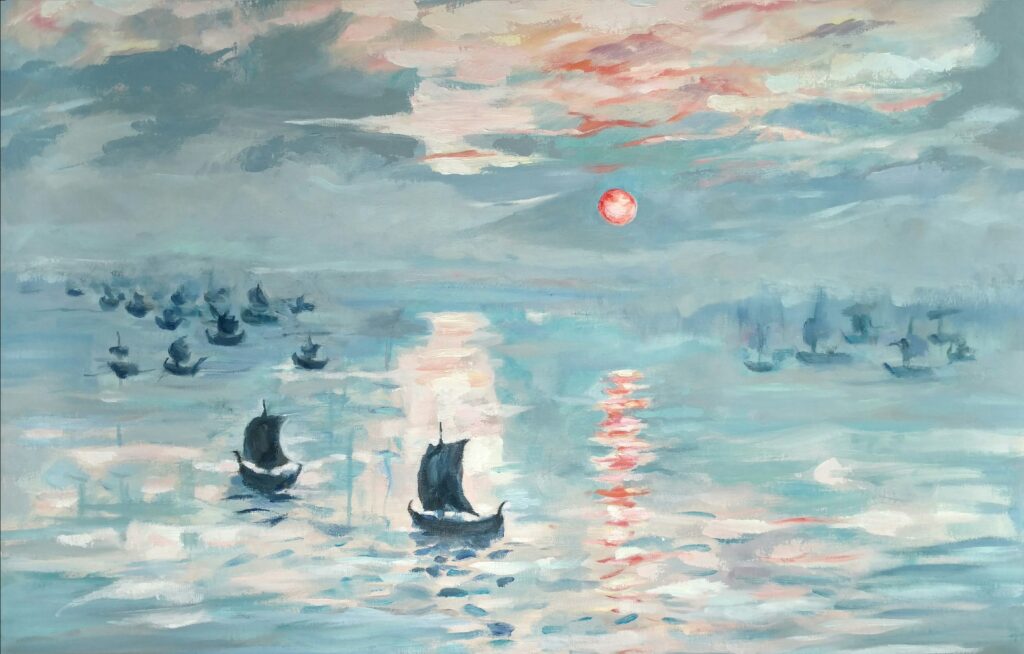 Sail Away to the Gulf Coast!
Wednesday, April 28, 2021
It's going to be a jazzy night! Come sail away to the Gulf Coast with us at The Southern Pecan to raise money for the children of Brookstone School! It's the ultimate date night–and yet it costs only $110/person–including tax and tip!
Ethan Uslan, a local jazz pianist, who has performed on NPR as well as in Paris, London, and Amsterdam, will entertain us with toe-tapping classic jazz! On a large canvas Beth will be painting a sailboat disappearing into the sunset. Only 24 seats available, so reserve yours soon by emailing Beth: elisabethwharvey@gmail.com
What's included? A marvelous Gulf Coast dinner: appetizer, salad, entree, and a wonderful dessert–plus 2 glasses of wine. The tip and tax is also covered! The date and time: Wednesday, April 28th, 7:00 pm.
Reserve your seat by emailing Beth your name and address and preferred method of payment: elisabethwharvey@gmail.com
---
---
"Escape to the Riviera" ~Dinner and Wine at Café Monte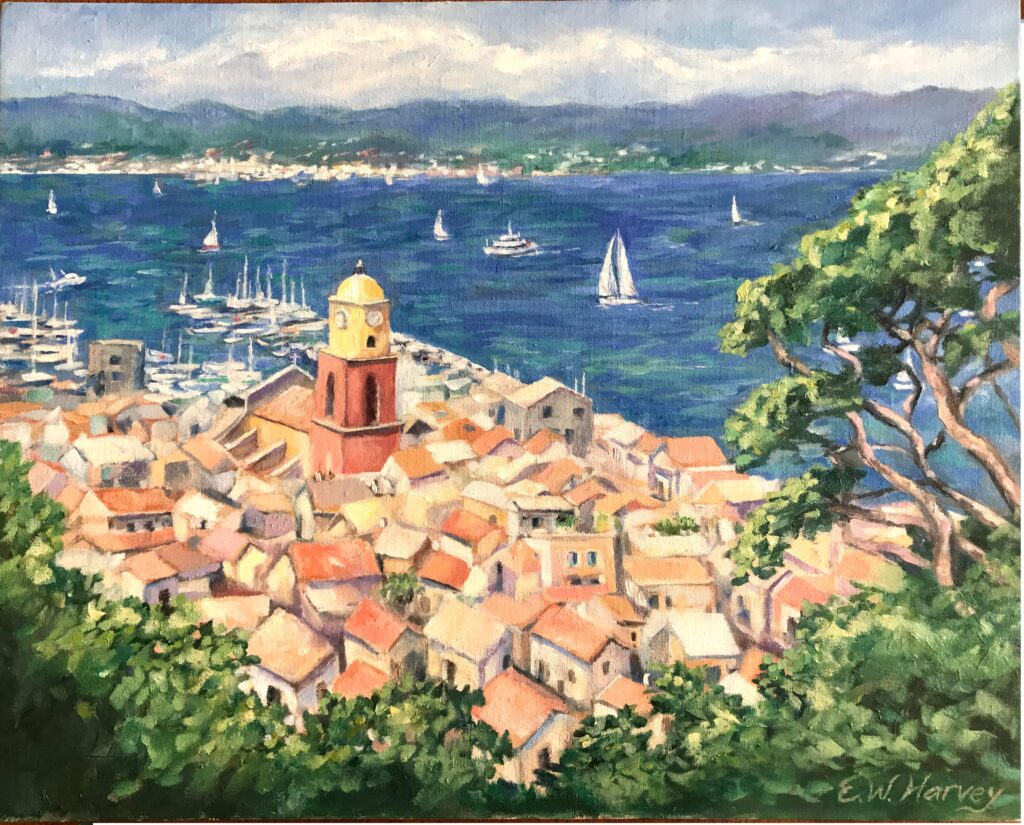 It's a fundraising party for Brookstone <–click this link to donate directly! Join us for our little "getaway to France," where you can sip wine and enjoy a delightful dinner, while watching a painting of the Riviera take shape. You will also have the honor of hearing French traditional songs performed by Carin Bissiere-Grote and her father, Dale Grote. During our breaks we will be handing out raffle prizes and telling a little of the story of Brookstone, an amazing private school that's been serving disadvantaged kids in Charlotte for 20 years!
Where? Cafe Monte in Southpark. Date: February 20, 2021
The artist will be painting a scene similar to one of the photos above! Help us pick the one she paints. Let us know which one you'd like to see painted in your registration below!
A Silent Auction:
Beth will 80% complete a painting of the French Riviera that evening and you will have the option of participating in a silent auction for it–as it's painted! Beth will do the finishing details at home and deliver to the winning person. Be sure to register soon—because in order to maintain social distancing in the room, only 26 seats will be sold!
---
---
---
About the artist:
E. W. Harvey (Beth) is an artist with a passion for painting portraits, especially of children, and also the sea–anything with water in it. She has been painting with oils for over 40 years—with the exception of several years in the middle, when she was homeschooling three sons! When the youngest moved out of the house, he set up a large room as a studio and begged his mom to get the paints out again! To warm up and see if she still had any painting ability after all those years, she copied this classic by Impressionist, Alfred Sisley: The Seine at Bougival. The first picture is the original and the second one is her copy.
---
---
about:blank
ImageUpload an image file, pick one from your media library, or add one with a URL.UploadSelect ImageInsert from URL